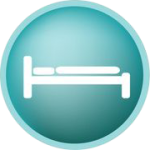 Pulmonary issues and Cardiovascular Diseases are exacerbated by sleep apnea. In fact, Sleep Apnea negatively affects almost every system in you body. Clear Creek Medical Group partners with two state-of-the-art sleep labs in Denver to fully assess our patients' conditions. Our physicians' extensive experience in Sleep Medicine allows us to assist you in developing the best treatment plan for you so that you can get a good night's sleep and start enjoyig a healthier life!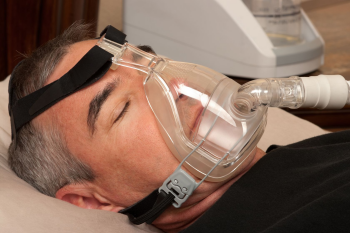 Sleep Medicine
Sleep disorders that Clear Creek Medical Group can help you with are:
Insomnia
Sleep Apnea
Snoring
Excessive daytime somnolence
Parasomnias
Movement disorders in sleep, restless leg syndrome
Narcolepsy
Irregular sleep wake/cycles
Sleep disorders associated with medical and behavioral illnesses
Other sleep-related disorders
Sleep Apnea is a disorder that affects more than 18 million Americans. The word apnea means pauses in breathing; people who have sleep apnea literally stop breathing for short periods of time while sleeping. The pauses in breath usually last only a few seconds, but a person with sleep apnea may stop breathing many times in an hour, and hundreds of times over the course of a night. Most people with sleep apnea are unaware of their condition.
There are two kinds of sleep apnea: obstructive sleep apnea and central sleep apnea. Obstructive sleep apnea, the most common type, occurs when parts of the upper airway block breathing at the back of the throat. This blockage can occur when the muscles of the throat relax during sleep.
Central sleep apnea is much less common. It occurs when the brain fails to properly send "breathe" signals to the rest of the body.
The pauses in breath that characterize sleep apnea interfere with the delivery of oxygen to the body. Sleep apnea can lead to mood and memory problems, high blood pressure, heart disease, weight gain, impotence and headaches. Untreated sleep apnea is a potentially life-threatening condition.
Heart Failure
Cardiovascular disease is a leading cause of morbidity and mortality. Congestive heart failure (CHF) is the leading cause of hospitalization in people over 65.
Central sleep apnea is commonly present in patients with CHF. Many patients can have both obstructive and central sleep apnea.
CPAP is the treatment of choice for obstructive apnea. Patients with central apnea may need variable positive airway pressure with adaptive servo-ventilation. The treatment of obstructive and central apnea improves outcomes and quality of life.
Obesity Hypoventilation
Patients with morbid obesity have a higher risk of developing hypoventilation. They can have very low levels of oxygen and elevated CO2. A sleep evaluation will define the existence of this disorder and provide adequate non-invasive ventilation with bi-level positive airway pressure support.